N,N'-(methylenedi-p-phenylene)bis(aziridine-1-carboxamide)
PZBI-25 is a difunctional polyfunctional aziridine cross-linker used in acid functional coatings, inks, and adhesives to increase adhesion, physical, and chemical properties. It is activated at temperatures of 80º C and 120º C (200º and 275 º F).
It is used in water-based systems in industrial coatings, adhesives, textile pigments, printing and leather finishing. This polyfunctional aziridine functions as the aziridine end groups react with active hydrogen as found on carboxyl groups of acrylic emulsions or polyurethane dispersions.
For more information, see: Reaction Mechanism.
To learn more, contact a PolyAziridine expert, request a sample or download one of the PDF documents: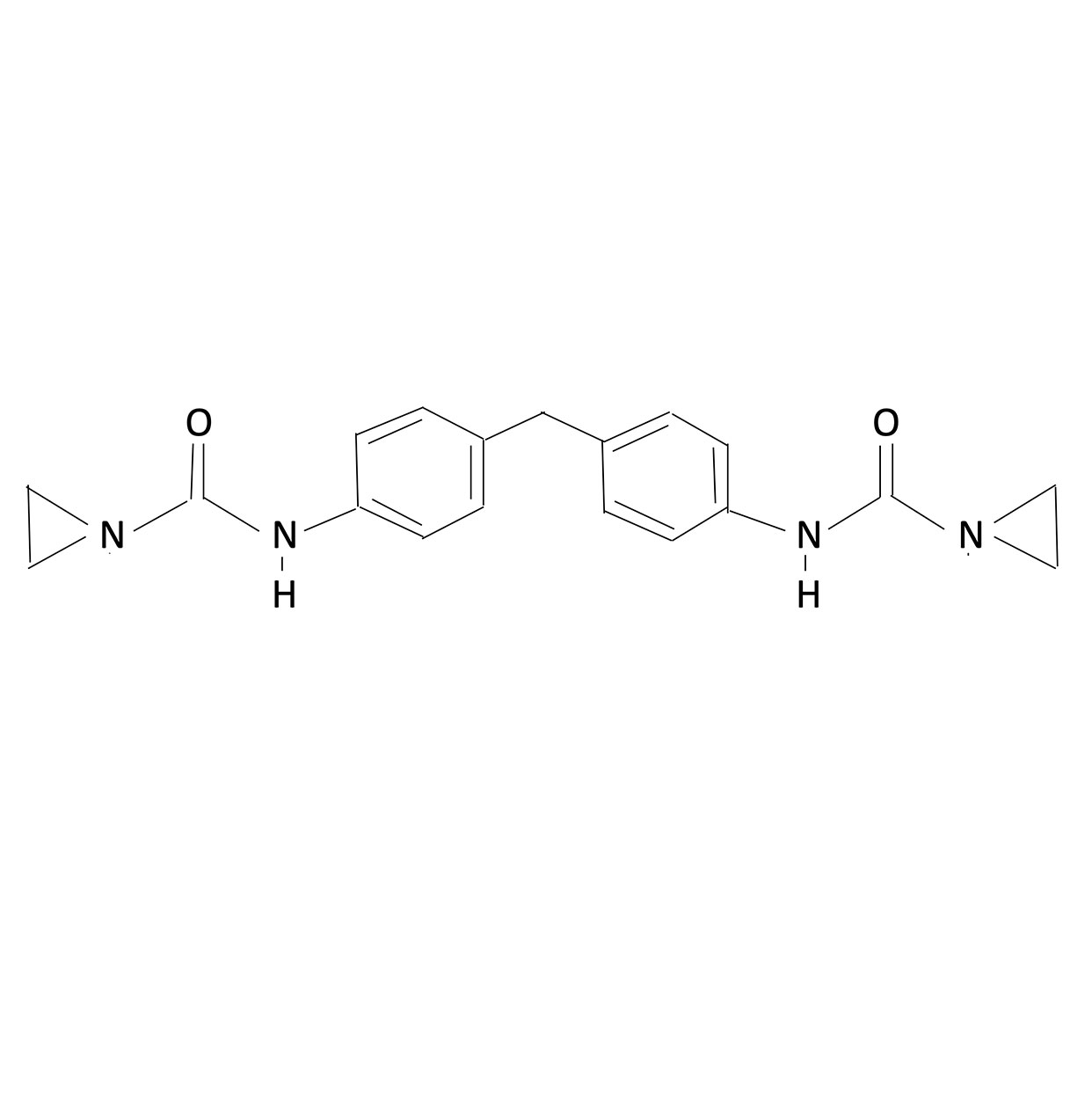 Specifications
CAS: 7417-99-4
EINECS Number: 231-034-6
Appearance: White Dispersion
Viscosity (at 25ºC): <300 cp
Solids: 27 + 1%
Downloads/Resources