Pentaerythritol Tris (3-(1-Aziridinyl) Propionate
PZ-33 is an ethylene imine based tri-functional polyaziridine with a functionality of 3.3. It provides the highest level of cross-link density, which yields the greatest improvement in physical and chemical resistant properties. And, not have a methyl group attached to the aziridine ring it is the fastest reacting polyfunctional aziridine cross-linker.
PZ-33 is used to cross-link aqueous and non-aqueous coatings, inks, overprint varnishes, and adhesives.
This polyfunctional aziridine functions as the aziridine end groups react with active hydrogen as found on carboxyl groups of acrylic emulsions or polyurethane dispersions. For more information, see: Reaction Mechanism.
To learn more about PZ-33, contact a PolyAziridine expert, request a sample or download one of the PDF documents: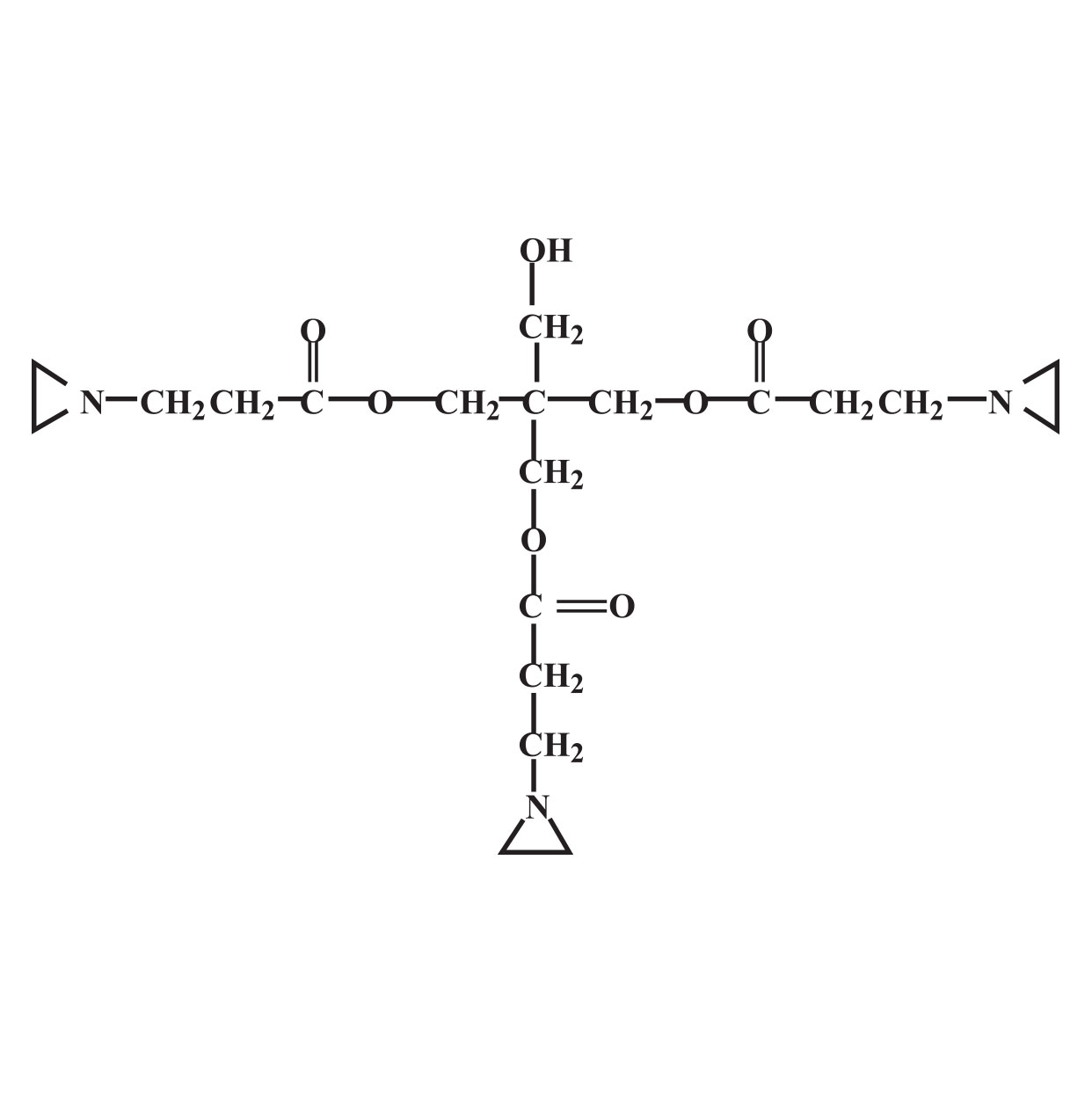 Specifications
CAS: 57116-45-7
EINECS Number: 501286
Appearance: Slight Amber Clear Liquid
Aziridine Content: 6.5 – 7.3 meq/g
Aziridine Functionality: 3.3
Density (at 25ºC): 1.15-1.20 g/ml
Viscosity (at 25ºC): <4000 cp
Downloads/Resources